Farm to Table Fresh!
Bonjour!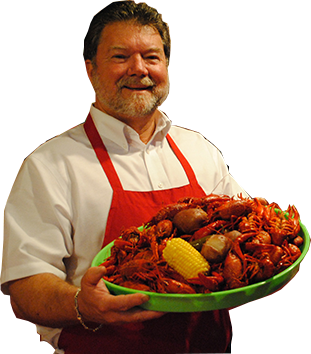 The Saint Lawrence welcomes you to relax in our elegantly appointed dining room where we can tease your palate with seasonally fresh delicacies that combine the best of Cajun yet refined with a French flair.
If you've never been down south before, experiencing the Cajun culture is like no other experience you'll ever have.
What's Cajun French Fusion?
Cajuns—Fun-loving Acadians from Nova Scotia who settled in the south in the 19th century—are known for their pleasure-lovin' nature and joy of living. They like excitement in life, and food is no exception. When they settled in the south, they created their own rustic style of eating known as Cajun, using local ingredients to create meals. We've taken this to heart by sourcing the freshest ingredients directly from local organic farms and suppliers.
Ironically, Cajun cuisine first developed out of necessity. The Acadian refugees were pretty broke after their British expulsion. So they settled in the U.S. and learned how to live off the land and adapted their native French rustic cuisine to local ingredients including rice, sugar cane and the bounty provided by the sea. Traditional Cajun cuisine grew from of supplementing rice with whatever meat, game or other proteins were available to serve their large families. Adding some zest and excitement to basic ol' seafood became the Cajun trademark.
W
e believe that food is a treat for all the senses. Here at The Saint Lawrence we have elevated traditional rustic food into a visual feast as well as a gastronomic one. We lean heavily on our French influence by offering a daily menu of three-course lunch and dinner options.
W
e believe your meal with us should be a luxurious experience from the first moment you are graciously greeted at our door to the last delicious morsel. We encourage you to step in, sit down and enjoy your time with us.